Eating seasonally and locally helps reduce hidden costs now… and for future generations
What's the real cost of food? Altogether, we Americans spend $1.1 trillion buying our food every year. But the real cost of food is even higher than that — three times higher!
That's according to a report from the Rockefeller Foundation that was recently featured in The Washington Post.
So whether we know it or not, we're not just paying for the food we buy. We're also paying for hidden healthcare and environmental costs. Those costs are also being shouldered by businesses, food producers, and the government. Unfortunately, future generations will pay the price, too.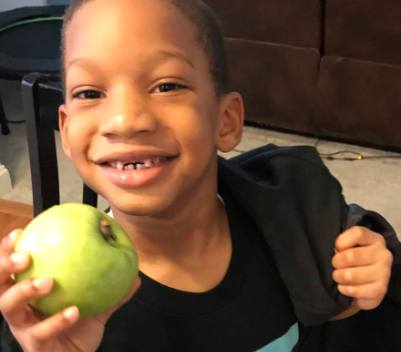 The bad news: "Our food system is broken."
That's what our Head Veggie Fairy Duane said way back in 2011 when he founded Seasonal Roots. That's why he pioneered what was, back then, a new way of uniting Virginia communities with their local farmers — our home-delivered online farmers market.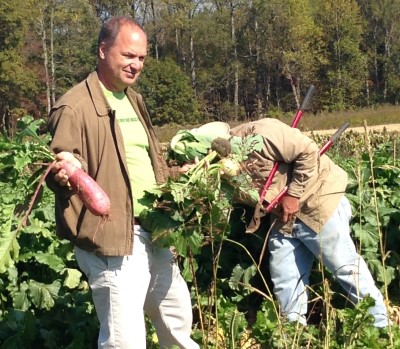 And the good news…?
So the good news is, each of us can make a difference by choosing to eat locally and seasonally! Here are some of the findings in the Rockefeller Foundation study…
Rising healthcare costs
The Rockefeller researchers studied 14 aspects of food production in the United States. That gave them the data they needed to add up what our food is really costing us.
One of the biggest hidden costs of our current food system is healthcare.
Before the 1950s, hunger and vitamin deficiency were both big problems. So the goal was to develop a food system that could get lots of low-cost calories and vitamins into a booming population. They didn't realize that such a system would eventually fuel a boom in other health problems.
Most people now get plenty of calories and enough vitamins to get by. But it's estimated that every year health problems linked to our modern diet cost us more than $600 billion! Those health problems include diseases like hypertension, cancer, and diabetes.
We could cut those yearly health care costs (and the suffering that goes with it) by $250 billion … if we could just get our rate of diet-related diseases down to the rates you see in countries like Canada.
Two things could help get us there:
The food industry could develop healthier foods and limit how they market unhealthy foods.
Each of us can make healthier choices about what and how we eat.
As individuals, we don't have much control over the first. But happily, we can control the second!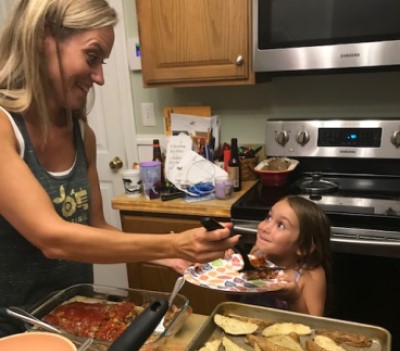 Impact on the environment
Industrial-scale farming and ranching can place serious burdens on the environment. We're talking about greenhouse gas emissions, water depletion, and soil erosion.
And when industrial farming cuts down forests and plows up grasslands, it also reduces biodiversity. These practices destroy habitats and force animals, birds, reptiles, and insects into ever-shrinking wild spaces. When ecosystems become overcrowded and unproductive, they become unhealthy. And the damage doesn't just hurt the wildlife. Pests and disease can become a problem for us humans, too, affecting our food supplies.
Each year in America, all these environmental costs add up to almost $900 billion.
Right now, if a farmer wants to switch to using more sustainable methods that are less harmful to the environment, the system isn't set up to help. So improving how you farm is hard and expensive.
The system has to change, but that requires high level policy changes.
In the meantime, each of us can still make a difference: We can support farmers who are taking the initiative to become more sustainable on their own.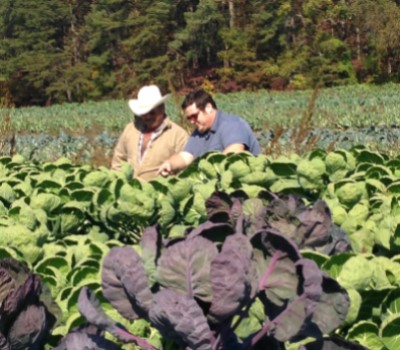 Our sustainable farmers are reducing the real cost of food
At Seasonal Roots, we partner with local farmers like Gerardo Flores of G. Flores Produce (pictured above, left, with Sam, our farmer and artisan connector, on the right.) Our farming partners rely on sustainable, humane farming methods that are good for people, animals, and the environment.
To reduce the hidden (but real!) cost of food, our farmers are tilling as little as possible and using cover crops that help build healthy soil and prevent erosion. They're practicing integrated pest management to reduce the need for pesticides. They're rotating their livestock between pastures to allow the grass to recover naturally.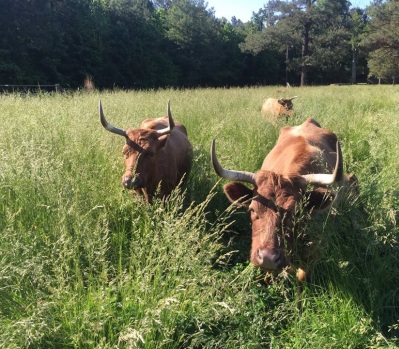 Some are turning to solar power for their electricity needs. They're conserving water. Family farmers are often working land that has co-existed for generations with neighboring wild ecosystems.
And when nearby communities buy the food they grow and make, that food doesn't have to travel far. That reduces its carbon footprint or "foodprint."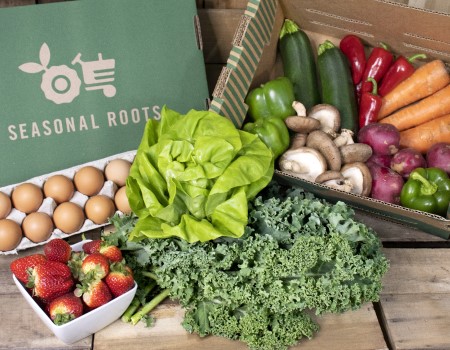 While eating farm fresh produce within days of harvest tastes great, it has a bigger impact. Simply by choosing to eat locally, season by season, you're making the world a better place — now, and for future generations!
Want to learn more? Get more details from The Washington Post story.
Or take a deep dive into the Rockefeller Foundation's full report.
ABOUT SEASONAL ROOTS
Since 2011, Seasonal Roots' online farmers market has connected Virginia families with local family farmers who use sustainable, humane practices. Our veggie fairies – mostly moms and dads who believe in living better through scrumptious, healthy eating, being kind to animals, protecting the environment, and spreading joy – home-deliver freshly harvested produce, eggs, grass-fed dairy and meat, plus artisan fare. We empower our members to eat better and live better with more nutritious, flavorful food that's good for us and good for the planet. More info at seasonalroots.com.
https://blog.seasonalroots.com/wp-content/uploads/2021/07/Baby-in-vegs-400x350.jpg
350
400
Veggie Fairy
https://blog.seasonalroots.com/wp-content/uploads/2016/08/seasonal-roots-logo-horizontal.svg
Veggie Fairy
2021-07-28 15:12:08
2021-08-05 09:59:37
The REAL cost of food