We all love delivery day!
When I get the text alert letting me know that my delivery is on its way, of course I get excited. But I thought I would share some behind-the-scenes photos of some other Seasonal Roots enthusiasts.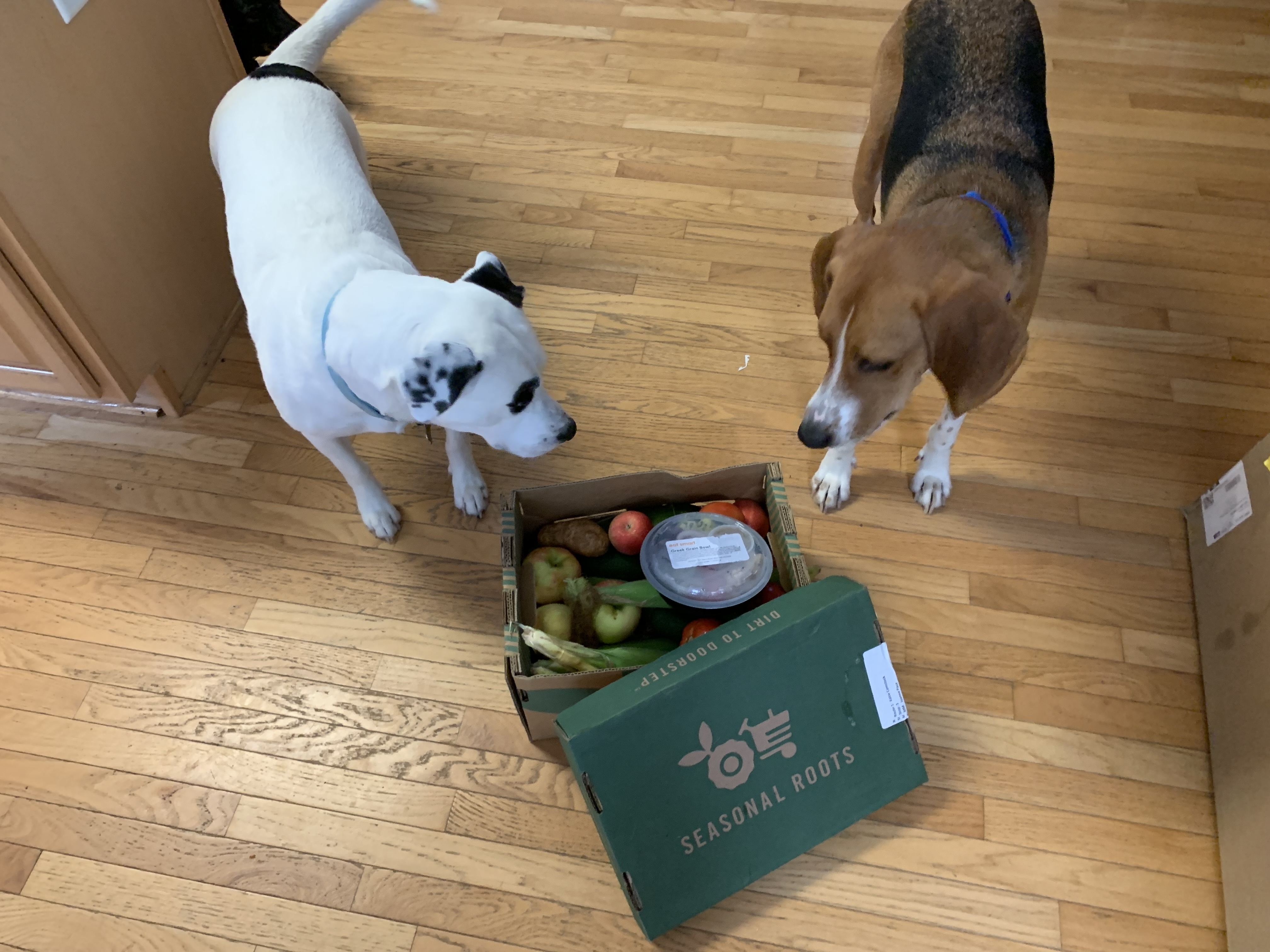 Reese and Toby get super excited and run to the door as soon as our weekly Seasonal Roots delivery arrives with our farm-fresh produce, meats, cheese, and bakery items. Reese barks with (annoying) enthusiasm and Toby bounces up and down in a frenzy.
Sometimes I share the meat from the box. Other times we share some cheese…Oh and yes, of course there are the pet treats that we often order from Seasonal Roots.
But their favorite, paws down, is apple pieces.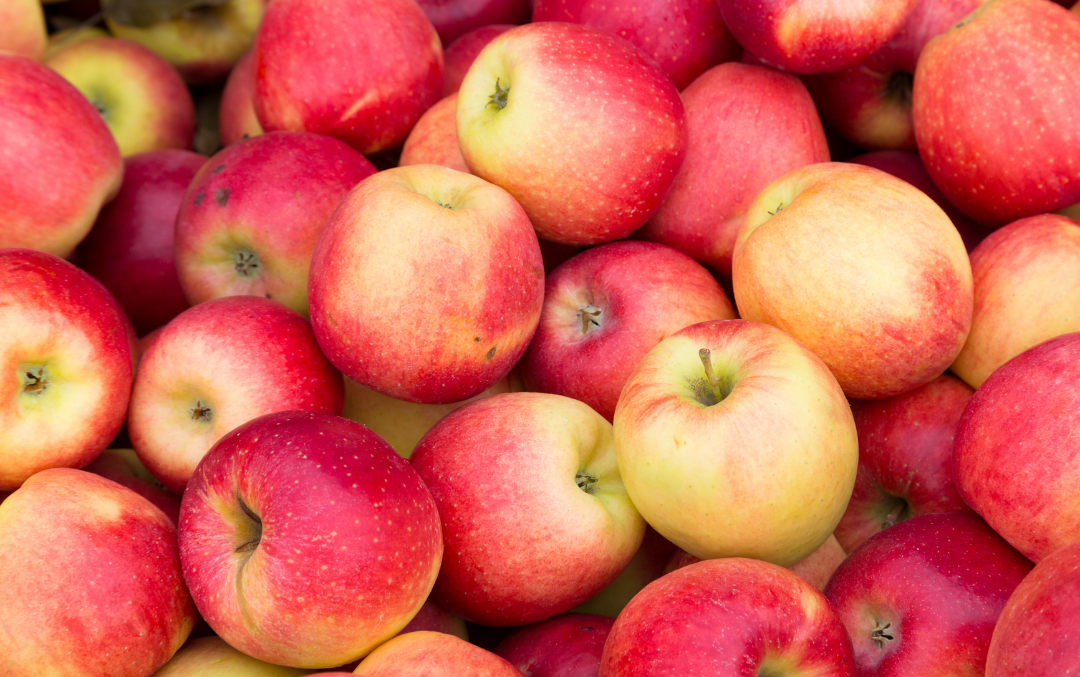 It is a sweet treat that they beg for. With the apple's orchard-fresh taste, it's no wonder that they cannot resist! I can assure you that neither can I. And it is great for all of us – packed with flavonoids, vitamin A, C, and fiber. Just make sure the dogs don't eat the core and seeds.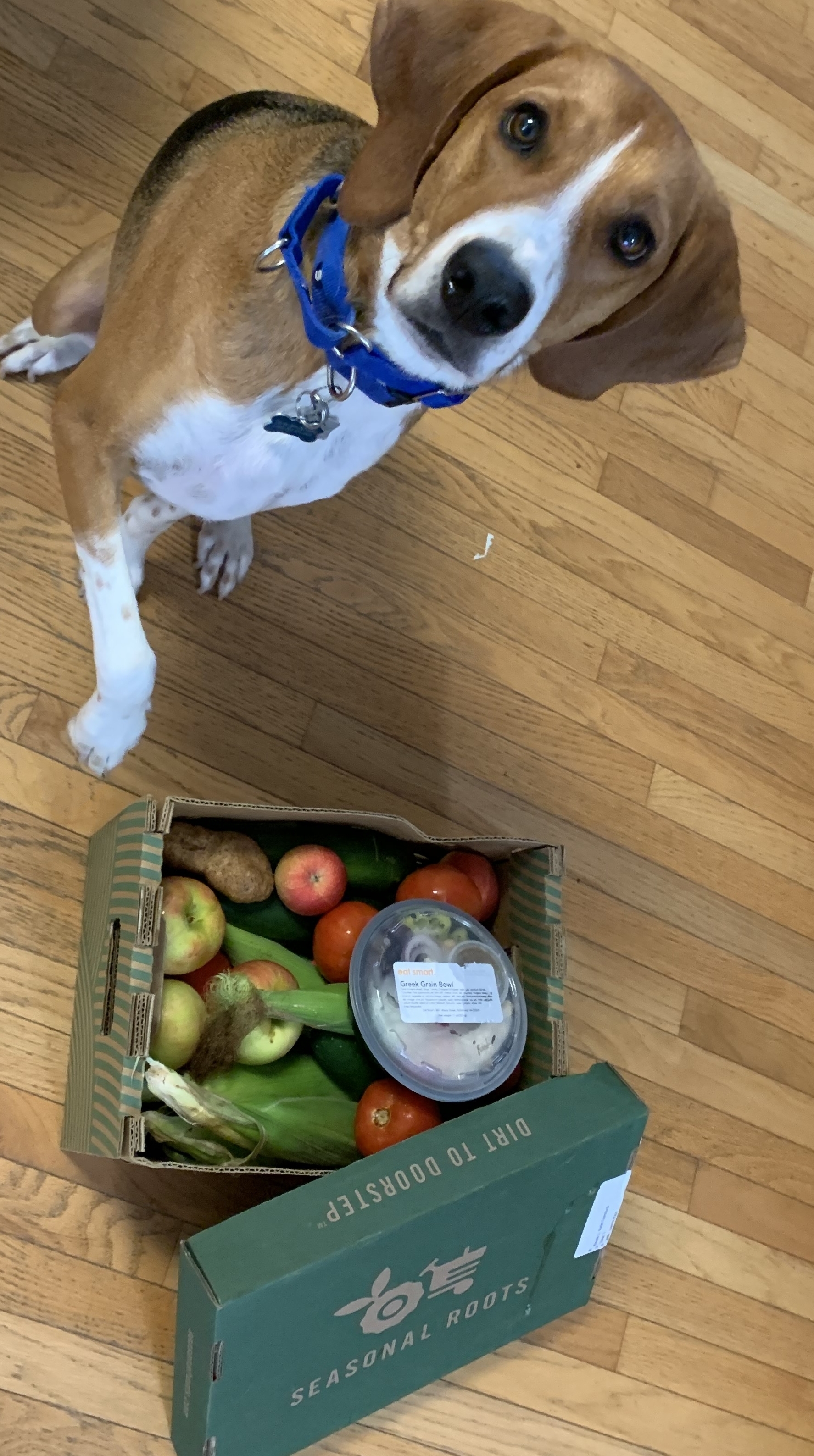 Hope you enjoy your next delivery day as much as we will!
ABOUT SEASONAL ROOTS
Since 2011, Seasonal Roots' online farmers market has connected Virginia families with local family farmers who use sustainable, humane practices. Our veggie fairies – mostly moms and dads who believe in living better through scrumptious, healthy eating, being kind to animals, protecting the environment, and spreading joy – home-deliver freshly harvested produce, eggs, grass-fed dairy and meat, plus artisan fare. We empower our members to eat better and live better with more nutritious, flavorful food that's good for us and good for the planet. More info at seasonalroots.com.
https://blog.seasonalroots.com/wp-content/uploads/2021/09/IMG_4803.jpg
3024
4032
Veggie Fairy
https://blog.seasonalroots.com/wp-content/uploads/2016/08/seasonal-roots-logo-horizontal.svg
Veggie Fairy
2021-09-09 11:56:11
2021-09-09 14:45:27
Even My Dogs Get Excited for Delivery Day