The 2nd best thing about Turkey Day!
The #1 best thing, of course, is PIE. But leftovers run a very close second! Turkey sandwiches, snacks of stuffing, pie for breakfast… Mm mmm, the days following Thanksgiving are leftover nirvana, pure and simple.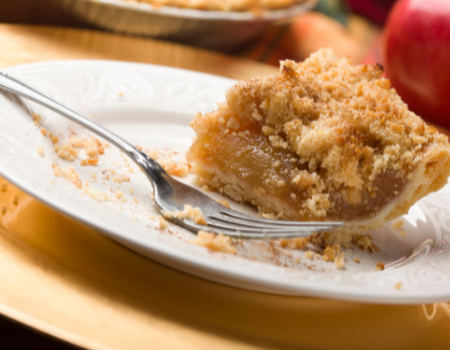 Are you hosting this year's family feast or Friendsgiving? If so, lucky you, you get first dibs on the extras! Try these storage tips to help you avoid wasting a single leftover morsel — whether you're sending some of the bounty home with your guests or keeping it all for yourself. Hey, we don't judge.
Downsize to smaller containers.
If you're planning on keeping your leftovers, organize the food as you're putting it away to ensure there's enough room in your fridge for all of it. Instead of leaving the leftovers in whatever dish it was in originally, transfer it into containers that match the portion size of what's left. That will keep it from drying out. Smaller containers are also easier to squirrel away in every nook and cranny of your fridge. 
Make new recipes!
Depending on how much you have left over, you can get creative with new recipes like Turkey Soup or Thanksgiving Lasagna. 'Cause as much as we love leftovers, a person can only eat so many plates of turkey and stuffing if the only choices are 1) reheated or 2) cold.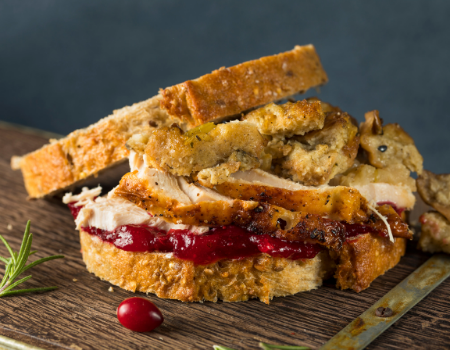 Send your guests home with packages of love.
If you don't want to be the only one responsible for making sure those precious leftovers don't go to waste, here are a few tips on how to share the love.
#1 Plan ahead. Buy disposable to-go boxes to send home with your guests so you don't lose half your collection of storage containers. If possible, go green and opt for compostable or paper-based containers.
#2 Set up a to-go station in the kitchen with these boxes and some utensils. That way your guests can easily pack their own to-go box. If they're more on the shy side, or the greedy side (hey, it happens), or leftovers are in short supply, pack the boxes yourself. With a little turkey, stuffing, cranberry sauce, or other tasty bits, they can still make the ultimate Thanksgiving leftover sandwich and relive the joy. 
#3 If you love feeding people and your friends and family live nearby, use the leftovers to whip up something like turkey soup and then drop it off. It's a great way to repurpose the leftovers into something new that will make everyone love you even more! Seriously, what's not to love about yet another meal that you didn't have to cook yourself?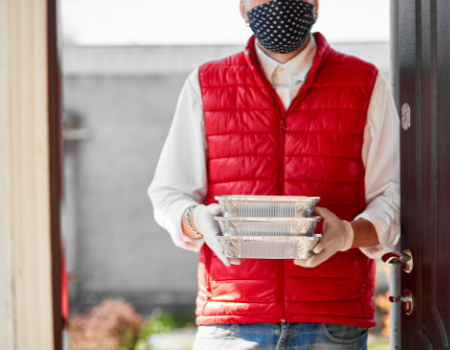 Leftovers don't last forever.
According to the USDA, leftovers last:
3-4 days in refrigerator

2-6 months in the freezer
The experts recommend refrigerating or freezing leftovers as soon as reasonably possible. 
Have a happy Thanksgiving and enjoy the leftovers! (Especially the pie…)
For your reference: 
See the USDA website for additional thanksgiving leftovers tips.
ABOUT SEASONAL ROOTS
Since 2011, Seasonal Roots' online farmers market has connected Virginia families with local family farmers who use sustainable, humane practices. Our neighborhood market managers – who believe in living better through scrumptious, healthy eating, being kind to animals, protecting the environment, and spreading joy – home-deliver freshly harvested produce, pastured eggs, grassfed dairy and meat, plus artisan fare. We empower our members to eat better and live better with more nutritious, flavorful food that's good for us and good for the planet. More info at seasonalroots.com.
https://blog.seasonalroots.com/wp-content/uploads/2021/11/Furry-work-companions-450-x-350-px-12-1.png
350
450
Veggie Fairy
https://blog.seasonalroots.com/wp-content/uploads/2016/08/seasonal-roots-logo-horizontal.svg
Veggie Fairy
2021-11-12 08:48:09
2022-01-06 16:26:04
Thanksgiving Leftovers